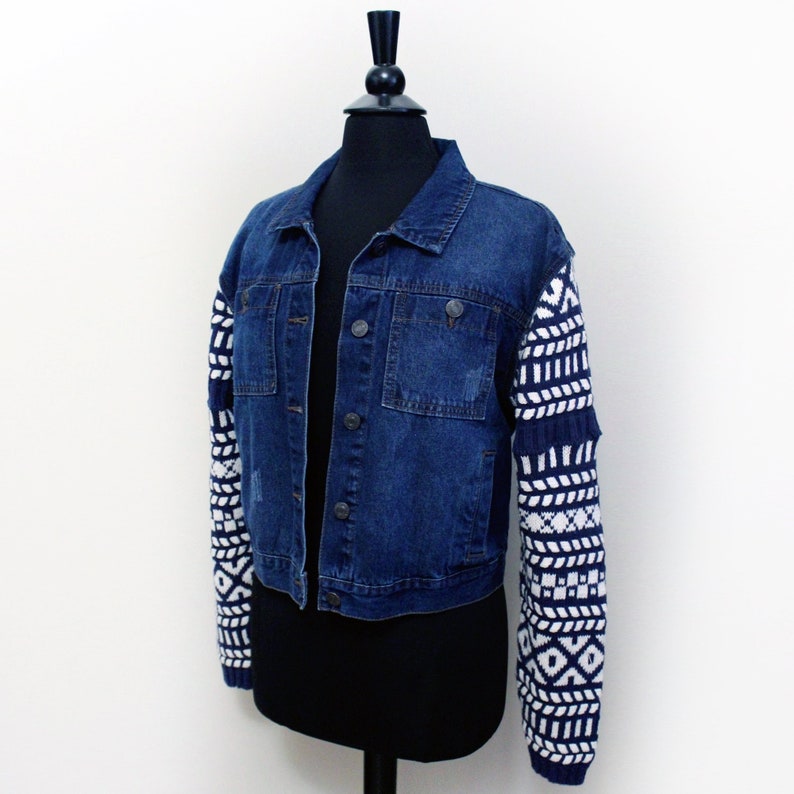 I took a plain black terry sweatshirt style top and exchanged the sleeves for the jean jacket sleeves. It was important to pick a shirt with drop shoulders so that the sleeves would fit no matter what.
With a seam ripper I took off the bottom portion of the sleeves on the sweatshirt and then cut the jean jacket sleeves to that length.
I sewed the jean jacket sleeves onto the black sweatshirt, serged the raw edges inside together, topstitched and that was it. Came out looking pretty similar if I do say so myself.